ACCIONA.ORG IN PERU
In Peru, acciona.org operates through acciona.org Peru, a Peruvian nonprofit civil association established in January 2009, which has the acciona.org Foundation as its reference partner.
Its objective is to provide access to modern energy, safe water and other basic infrastructures, to low-income people living in communities where there are no prospects of having those services.
It develops its activity being a public utility, which collects an affordable fee for the service offered, and so it preserves the service sustainability.
OUR FIGURES IN PERU
4
OPERATION AREAS: CAJAMARCA, LORETO, CUSCO AND ICA
347
INDIGENOUS AND RURAL COMMUNITIES SERVICED
Latest news
The little store of Romelio and Carmen benefits from our first micro grid
04/20/2022
Peru
In Copal Urco, more than 50 households, schools and community centres receive electricity from the first micro grid of acciona.org, improving the quality of life of this Peruvian Amazonian community. The access to sustainable photovoltaic energy benefits the only store in the community and it can open more hours during the night.
The impact of our activity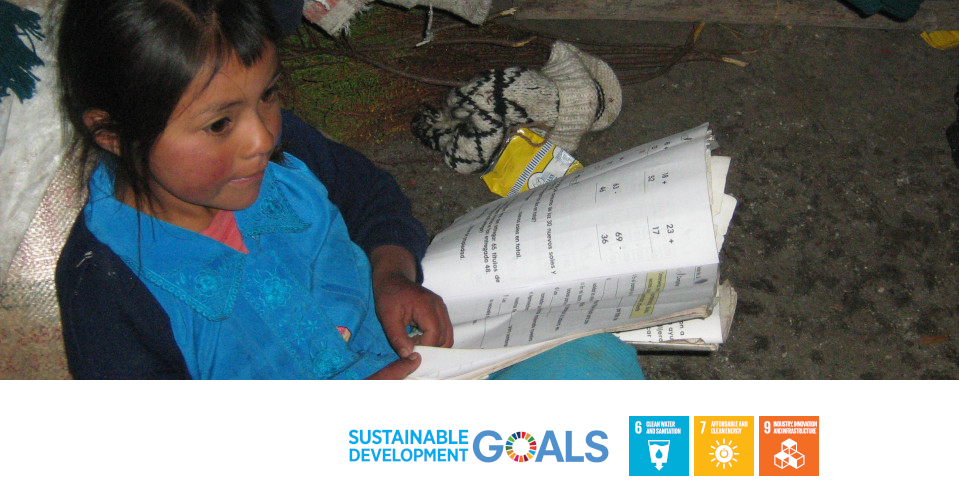 THE RESULTS OF OUR ACTIVITY CONTRIBUTE TO THE SUSTAINABLE DEVELOPMENT GOALS (SDG'S) OF THE UN 2030 AGENDA
Yearly our projects increase their positive impact on the benefited population, favouring principally the achievement of SDG6, for its targets of universal access to water and sanitation, and SDG7, for its target of universal access to energy, as well as SDG9 in promoting the innovation.

;