ACCIONA.ORG IN SPAIN
In 2021, acciona.org begins implementation of the first project in Spain. We have the aim of making development cooperation through promoting the access to energy, water and other basic infrastructures to people and communities without prospects of covering those needs in the country.
We are developing a sustainable model of collective self-consumption with photovoltaic system. Our objective is to reduce the risk of energy poverty in socioeconomically vulnerable families. To achieve this, we have the collaboration of local councils. We reduce the climate footprint of these municipalities as well.
OUR GLOBAL FIGURES (2021)
11
OPERATION AREAS IN PERU, MEXICO, PANAMA, CHILE, ETHIOPÍA AND PHILIPPINES
976
INDIGENOUS AND RURAL COMMUNITIES SERVICED
Latest news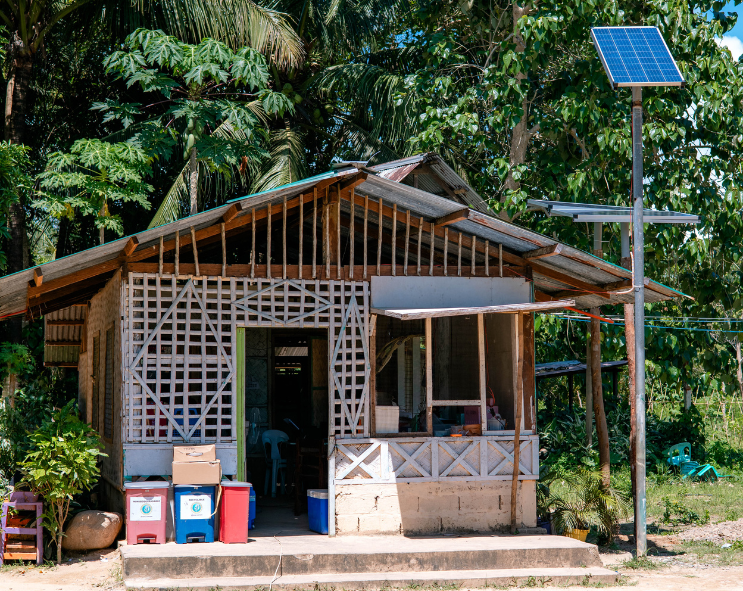 We continue to deploy clean electricity access in Palawan, Philippines
11/20/2023
Foundation
Light at Home Palawan will supply electricity with photovoltaic systems to about 5,000 people in rural areas without grid access. Light at Home's service model and its professional management will guarantee the long-term consolidation of clean energy supply through acciona.org Foundation Philippines. The Spanish Agency for International Development Cooperation (AECID) finances the project, which implements a social solution that is sustainable over time.
ANNUAL REPORTS
OUR RESULTS INCREASE THEIR IMPACTS EVERY YEAR
Our annual reports show the evolution of how, through providing access to basic services, we favour the Development of the low-income communities where we work around the world.

 

(Reports only available in Spanish version)

;